Not Just Another.. Beanie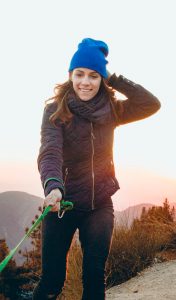 Winter is on the doorstep. Head protection from extreme weather is a necessity… for how many weeks of the year, all depends on where you live and how often you travel to cold climates.
From another perspective, head attire can have nothing to do with protection, but more to do with a personal identity, statement or association. Celebrities known for wearing a beanie in the summertime include: Robert Pattinson, Ashton Kutcher, Justin Bieber, David Beckham and Liam Hemsworth.
Here are some different ways you can wear a beanie, thanks to instyle.com.au:
Take a casual approach – team up with a pair or sneakers
Patterned beanie – Wear with block colour outfit
Work the tones – Compile your outfit on different tones of the one colour
Dress up your beanie – Wear with a tailored coat and Knee high boots
Off-duty model – Match with leather jacket, skinny pants, and sneakers.
Play with Texture – A fluffy beanie with a fluffy jacket.
Stripes – Beanies with stripes.
What are some other interesting facts about beanies:
There is a world record for the most beanies worn at once. One hundred beanies, by a man in New York, in 2016.
It's believed that the first beanie dated back to the 12th and 13th centuries.
1990s, the beanie increased in its attractiveness, becoming a favorite accessory for skaters and snowboarders
So we get that beanies have been around for a long time and are super popular, both in winter and summer. So how can you make a branded beanie work? There are lots of fun and cool things you can do with beanies: animal designs; full colour images, branding or messaging; ear warmers; visors; or even a pompom on top. It also comes down to your brand personality, message and the theme/event you are tapping into.
Lots of brands do caps and visors, so why not try something a little different. Beanies are a great way to tap into the millennial market; if you want to go for the grungy / anti-social movement; and also the adventure tourism market (involves exploration or travel to remote exotic areas) – a market which is expected to grow by 20% in the next 5 years.
Tags: Branded Beanies, branded promotional gifts, Corporate gifts, Corporate Gifts Sydney, Promotional gifts Sydney, Turnkey Promotions, winter sport promotional products