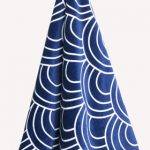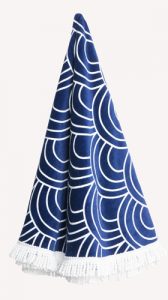 Who knew we could change the way we relax at a beach? The rectangle beach towel seems only made for one person use. And then here comes the Round Beach Towel. What's so good about a beach towel being round? Why has it become a envied beach accessory?
More beach coverage – which is good when you find yourself at a packed beach.
One towel can suffice two people
Enough space to manage fish and chips, computer, bag, beach ball
Visibility – for your brand.
It's the ideal promotional product of the season especially when the Australian Summer means that we have plenty of opportunity to soak up some rays in this heat. On top of that, it is highly Instagrammable when the design aesthetic is captivating and therefore more likely to be included in that beach photo where others can see and will want one for themselves.
A nice alignment with a brand that speaks summer time – fresh, summer, beach, family & friends, enjoyment, carefree.