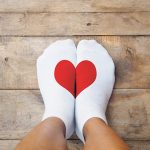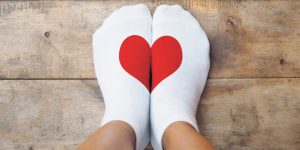 Socks have become kind of a low-key way to inject a splash of colour and personality into business dress. They're easy to cover up and easy to unveil. Take a seat at a boardroom table, and with a flick of your leg you can unveil a polka-dot print amidst your otherwise standard formal attire. Socks, as mundane as they once seemed, are now something of a statement.
Where there's a statement to be made there is power. So ask yourself, what do your socks say about you? That's the ethos behind companies like Swanky Socks, (https://www.swankysocks.com/about-swanky-socks/) who have sought to bring a variety of striking designs to your tootsies. They've done so rather successfully, with their brand now featured in over 250 retail stores. The key to their success might be the sliding range of their products, from the loud and colourful to the more subdued and sedate. With each design though, they still retain a consistently eye-catching style, so you can choose the volume of your statement.
There's an untapped potential in branding socks. Many see it as just one part of a great whole. Nike socks are just there to compliment a set of Nike training trousers and a crew neck. Socks though have the unique ability to infiltrate any and all settings. Sports socks, business socks, lounge socks, it doesn't matter. There's always socks.
By producing branded socks you can make introduce your image to a vast array of settings and markets. What's more, people often forget they're wearing them. Wearing an emblazoned t-shirt or decorated jacket is something that you're always aware of. If say you intend to produce some as promotional materials to give away, you'll potentially see a much higher adoption rate than with a big and bold company t-shirt.
Socks aren't always in the forefront of the mind but they're always present. They wear out quickly but they're quick and easy to produce, and always in demand. Everybody needs socks, and they need them often. Make your brand part of that need.