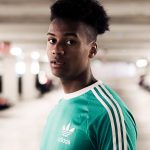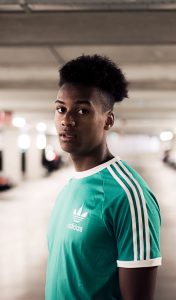 The trusted t-shirt first debuted during the Spanish-American war between 1898 to 1913. They were worn under the Navy uniform and to the delight of all the t-shirt fans, undergarments they did not remain.
The prices people are willing to pay for t-shirts has blown out in a big way. This isn't a new thing. A Run DMC Adidas t-shirt, produced on the back of the 80's hip hop music movement had willing fans spending $13,000 on a DMC (in collaboration with Adidas) concert t-shirt. A 100% pure cotton t-shirt, round neck-line, short sleeves. Made for comfort… and made for value! T-shirts as an investment strategy, something to think about??!!
So what's so appealing about the t-shirt:
Easy entry level – to design, manufacture.

In Australia – we are in t-shirts 9 months of the year – so usage is high.

It crosses all demographics and socio-economic groups.

It provides high-end brands to produce less expensive products to reach a wider audience, though still charge a premium.

The versatility of the t-shirt – can be dressed up or dressed down.

T-shirts are becoming increasingly 'all occasions' socially acceptable.
Promotional T-shirts to promote your business, brand, product, message:
Is a very good idea. If you put thought into who will be wearing it, the design, the quality and creating a tee that they want to keep wearing versus storing in the bottom of the drawer. The initial costs per person may be high if comparing to other communication mediums, but the engagement opportunity could far outweigh this. Not only is the person completely engaged with the t-shirt and consequently your brand, but the number of people they cross paths with whilst wearing your t-shirt can create many more impressions of your brand for years to come. Then you can go further to social media, if they are posting images wearing the t-shirt, this will further grow your reach.
The catch is – relevant message, good design, good quality.
Quality says just as much about your brand as does the design and message. So don't surpass such an important component.
T-shirt fabrics details
Combed cotton – Fine brushes are used to eliminate short strands and straighten fibers, making the fabric stronger, softer, smoother and perfect to screen print.

Jersey – A stretchy knit typically made from cotton or a synthetic blend, it's very flexible and comfy.

Organic Cotton – Cotton grown with minimal fertilizers and pesticides. Usually softer and more expensive than treated cotton.

Pigment dyed – A coloring process that coats the outside of the fibers, it can create a faded, worn-in look.

Polyester – Maintains its shape well and resists shrinking and wrinkles. Traditionally polyester is non breathable unless moisture wicking / cool dry treated making the fabric pull heat and sweat away from the skin for rapid evaporatio out of the fabric.

Polycotton – generally a polyester and cotton blend.

Rayon – A breathable man-made fibre made out of trees, cotton, and woody plants. Has a silky hand, yet wrinkles. Also called viscose.

Bamboo – tees made from bamboo fabric are beautifully soft, sustainable, easy to straighten, dye and the fabric has a splendid colour effect of pigmentation. Can also be known as rayon.

Rib knit – A ridged pattern that creates a thick, structured garment with a lot of give – usually this fabric can be used around the neck and sleeve to provide more structure.
Some of the list of t-shirt fabrics was sourced from: https://www.realsimple.com/beauty-fashion/clothing/sweaters-tops/t-shirt-fabric
Where is the t-shirt made?
Look for the WRAP accreditation label. Worldwide Responsible Accredited Production (WRAP) is an independent, objective, non-profit team of global social compliance experts dedicated to promoting safe, lawful, humane and ethical manufacturing around the world through certification and education.
Do your homework and/or work with someone who has a sounds knowledge of the ins and outs of global manufacturing, so you receive the right product for your business – particularly if your business/brand chooses to align with ethical and environmental compliant business.