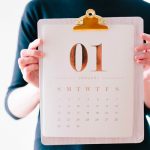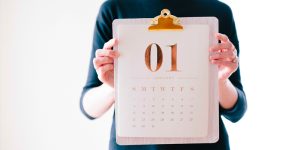 You have your strategic plans, your 12 month plans, now put this to the side and focus on what you can make happen in the next 12 weeks. Sometimes we stay in the big picture and forget about the small things that can make a massive difference. They also keep the ship moving. We just want to make sure that's it's moving in the direction you want it to go.
Here are some questions to get you thinking about how you can make small changes in how you approach the year and create an edge that takes you beyond what you produced last year.   
What do you want to achieve for the first quarter of the year? Two things. Customer growth, Value growth, brand awareness, internal morale, database growth, etc.
Now take it a little wider and look at the remaining quarters, what are the 1 or 2 things you can achieve in quarters 3 & 4 that will make for an impactful 2018?
How can you build on the customer experience through-out the year? You might break it down into, as an example: Quarter 1 – Education, Quarter 2 – Inspiration, Quarter 3 – Participation, Quarter 4 – Reflection
How can you increase your knowledge of your customer? What do you know about them, what don't you know about them? How can you find the answers? By asking, social media, research, etc.
Is there an opportunity to improve your communication to your customer? Is your customer interested in what you are saying? Do they look out for it? Does it add value?
What can you do around your brand to keep it fresh, contemporary and relevant? A brand will continue to grow if you water it. So keep watering it. It might not need a lot of water, but it still needs water.
What systems in your business need to be refreshed? Systems could range from how you launch products to how you work with your agency partners. Shake them up, in a good way, to see how you can improve on last year and ignite a new level of momentum.