Not Just Another… USB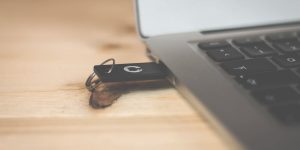 You can never have too many USB Flash Drives. It's the one office product that never gets re-gifted, because you know how valuable it is to your working day.
USB has made our lives so much easier. Particularly given that a big part of life revolves around storage and convenient transferability of information.
They come in a huge range of shapes, sizes, colours, capacity and can be fully customised to your specifications.
The latest flash drives are super cool … you don't have to stick to the stock standard anymore.
The latest trend is the OTG or On The Go flash drives that provide expanded storage for smartphones and tablets.  An OTG flash drive can be plugged directly into your Android or iOS smart phone to backup files, photos, videos and more without needing to be in front of a computer.  This way you don't have to miss out on any experiences whilst out and about if you happen to run out of memory on your device.
However, not all USB Flash Drive chips are the same.  At TurnKey Promotions, we have staked our reputation on providing high quality products and only use a reputable technology factory providing A-grade chips sourced out of Japan.  We have had clients come to us after sourcing cheap ones with real issues such as viruses being spread, the memory not being as stated, slow read-write speeds and general dissatisfaction.
USB Flash Drives are a useful branded product that will still be in demand for years to come by your customers, staff and suppliers … providing your brand with continued impressions well into the future.
Tags: branded gifts, branded promotional gifts, branding, Corporate gifts, Corporate Gifts Sydney, Promotional gifts Sydney, Turnkey Promotions