Giving Back
TurnKey Promotions is committed to giving back, to the environment or those in need.
We support the United National Sustainable Development Goals established to achieve a better and more sustainable future for all. 17 goals address the global challenges we face, including poverty, inequality, climate change, environmental degradation, peace and justice.
The 2030 Agenda for Sustainable Development, adopted by all UN member states in 2015, provides a shared blueprint for peace and prosperity for people and the planet, now and into the future. At its heart are the 17 Sustainable Development Goals.

StreetWork
For every order sold, TurnKey Promotions donates a portion to StreetWork, not less than 1% of all sales revenue, so that they can continue to support vulnerable youth in our community and help turn their lives around. Our contribution helps StreetWork to work directly with local youth who are at risk of disengaging early from school through their one-on-one mentoring program called KickStart.
For the financial year ended 30th June 2021, TurnKey Promotions donated nearly $2,500, which represents over $40,000 in community benefit (based on StreetWork's Social Return on Investment (SROI), with every $1 invested being a $16 return to the community).
Without the support of our clients, we couldn't have helped StreetWork to deliver on its purpose. Our donation delivered more KickStart Mentoring sessions; meals to young people who needed them; assistance to deliver StreetWork's DJ, graffiti art and music workshops; sending vulnerable young people to a the Waves of Wellness (mental health surfing) program; and support young people to re-engage with school through the Ready for School program.
By supporting StreetWork we are working towards the UN Sustainable Development Goals – #3 Good Health and Wellbeing, #4 Quality Education, #5 Gender Equality, #8 Decent Work and Economic Growth and #10 Reduced Inequalities.
To learn more click here.

Carbon Neutral Plant-A-Tree Program
In FY21 TurnKey Promotions partnered with Carbon Neutral and is committed to retaining the partnership in FY22 by planting 200 native trees and shrubs, which would not be possible without the ongoing support from our clients
From 1st July 2021, for every order of 50 notebooks we will plant 1 tree. An order of 500 notebooks for instance, will plant 10 trees.
By supporting Carbon Neutral's Plant-A-Tree Program, we are working toward the UN Sustainable Development Goal #15 Life on Land. Nature is critical to our survival: nature provides us with our oxygen, regulates our weather patterns, pollinates our crops, produces our food, feed and fibre. But it is under increasing stress. Human activity has altered almost 75 per cent of the earth's surface, squeezing wildlife and nature into an ever-smaller corner of the planet.
Read more click here.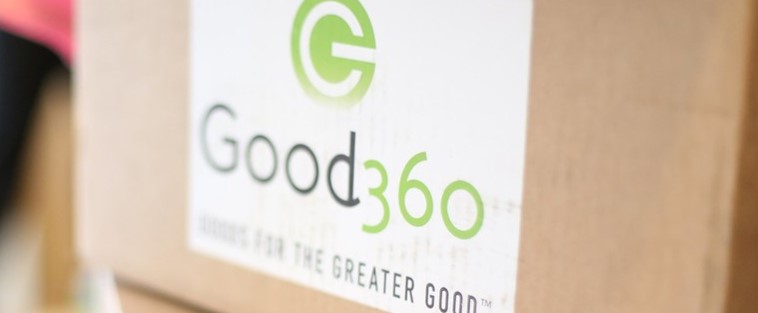 Good360
TurnKey Promotions has partnered with Good360, who is essentially a matchmaker, helping repurpose items of value by directing them to Australians who need them the most. Their goal is for nothing useful to lie unused.
By supporting Good360, we are working toward the UN Sustainable Development Goal # 12 Responsible Consumption and Production by ensuring samples and promotional products are used by those in need instead of ending up being discarded. Sustainable consumption and production is about doing more and better with less. It is also about decoupling economic growth from environmental degradation, increasing resource efficiency and promoting sustainable lifestyles.
Good360 has helped transform the lives of those in need by distributing more than $9 billion in goods to their diverse membership of 60,000 non profit organisations who use those goods to serve their local communities.
To read more click here.