What Are Promotional Products?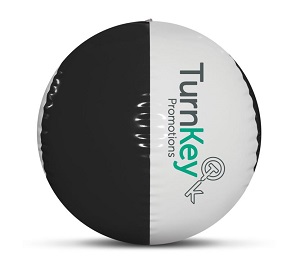 Promotional products – usually imprinted with a company's name, logo or message – include useful or decorative articles of merchandise that are utilised in marketing and communication programs.
Imprinted products that are distributed free are called advertising specialties.  Imprinted items given as an incentive for a specific action are known as premiums.  Business gifts, awards and commemoratives are also considered promotional products.
How are promotional products used?
Since promotional products can be used alone or integrated with other media, there are virtually limitless ways to use them.  Popular programs cited most often by industry distributors are business gifts; employee relations; orientation programs; corporate communications; and at trade shows to generate booth traffic.
They're also effective for dealer / distribution programs; co-op programs; company stores; generating new customers or new accounts, non-profit fundraising; public awareness campaigns; and for promotion of brand awareness and brand loyalty.  Other uses include employee incentive programs, new product or service introduction; new web-site launch; and marketing research for survey and focus group participants.
What kind of promotional products are available?
There are literally tens of thousands of different types and styles of promotional products.  In many cases, it's even possible to produce custom items that aren't found in any catalogue.
Examples of common items include: powerbanks, USB flash drives, pens, notebooks, calendars, t-shirts, caps, coffee mugs, calculators, key chains, desk accessories, umbrellas, badges and bumper stickers … the list is endless.
What are some of the pros and cons of using imprinted promotional products?
PROS:
Promotional product marketing fits into any advertising budget, complements other media, can be directed to selected audiences and remains to repeat the advertising message each time the product is used, without extra cost per exposure.
People love receiving them and since the items are useful and appealing they are effective as incentives and motivators.
Because there are so many products available, there is a lot of flexibility in planning a successful promotion.
CONS:
On many products the print area can be limited.
Production time can range from days to as much as 14 weeks for custom items produced offshore.