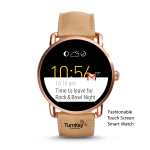 Promotional products and Social Media: Valuable touch points for your business.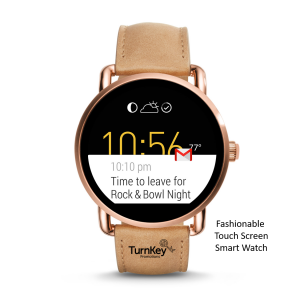 Combine Promotional products and social media platforms to create valuable touch points for your business. Ask any business and they will state that social media is an important component of their communication with current and potential customers, as well as being valuable in increasing their brand awareness.
When social media was first considered a useful medium for business, it was all about having a LinkedIn profile and a presence on Facebook.  According to the 2016 Sensis Social Media Report business on social media has grown with nearly half (48%) of small to medium business (up from 31% last year) and over three quarters (79%) of large businesses (up from 56% last year) now having a presence on social.
Social media is not going to go away and those businesses that can stay ahead of the game by finding new ways to increase engagement with customers will be the ones that will reap the rewards.
Like social media, promotional products are a cost effective way to remind people about the benefit of doing business with your organisation.  They also build brand recognition, reach a wide audience and establish a positive reputation.
From a recent survey conducted by APPA 52% of people who have received a promotional product will do business with the company after receiving it and their impression of the company is more positive!  Team this up with the Sensis Social Media Report findings that 52% of consumers are more likely to trust a brand if it interacts in a positive way with its customers on social media and you have two advertising mediums that can clearly work together.
With nearly 50% of recipients using a promotional product every day, a company logo will be seen by others regularly, thereby creating more impressions over time without additional expenditure.  These people will then engage with your customer to find out more about your brand, what you do and how you can help them. This word of mouth referral is valuable and key to people discovering new brands, products, services and experiences. Sharing a brands content on social media is the word of mouth function online and continues a person's engagement and trust with a brand.
Boost your brand awareness by bringing Corporate Gifts and Social Media together
Now more than ever, in our fast paced environments with pressure to achieve targets, marketers need to reward and build brand loyalty, create content that maximises the customer journey and experience through multiple platforms.  This can be achieved by running a campaign using promotional products and a planned social media strategy.
The visual nature of Instagram and Facebook make these platforms ideal for a corporate gift/social media crossover. Instagram is growing continuously with more than 600 million people using the platform and 100 million users who joined in the previous six months of 2016 … a desirable audience worth tapping into.
7 ways to boost your Promotional Products through Social Media
There are a variety of ways to incorporate promotional products into a social media marketing campaign to fire up your brand awareness.
Create Desire … a desirable promotional product gives the impression that the company is Quality! Every year the promotional product industry releases a large range products in the latest trends suitable to showcase a corporate logo. Images on Instagram and Facebook can generate desire with your target audience and encourage brand reach.  An idea could be to produce a small quantity of fashionable watches with a custom pattern printed on the watch face with your company logo. Post the image of the watch on Facebook and generate activity.  The company could then reward those that were active by requesting a PM with their details and send them a watch, thereby positively impacting your brand and rewarding users.

Invite your social media followers to incorporate your branded products in their social media posts (User Generated Content) by offering a prize for their involvement. You get the best of both worlds: Promotional products being used and social media visibility. Getting followers to create social media content about your brand is ideal!

Use a hashtag to drive a conversation on Instagram around an event your brand is involved in. Encourage participation by offering a branded gift as a prize to one or more participants.

Create content about your company's products and services that feature you, your staff or your customers wearing and using branded apparel. Your staff will feel rewarded and your customers will feel appreciated.

Usability is a key criteria. Statistics show that over 90% of people received a promotional product in the last 24 months, so it makes sense that the product be useful so it will still be around for years to come. With the popularity of video content, showing how to use products is another way of getting brand visibility and engagement.

Combine branded merchandise and social with wearable technology. Touch Screen Smart Watches come in all shapes and sizes and some of the latest styles look like a fashion watch but perform like a computer … your customers can stay in touch by receiving social notification via their watch with your brand on the go!

Every industry has social media influencers. Identify who they are and approach them about how they could incorporate your branded products into their social media content.
Enjoy,
Diana
Diana O'Cobhthaigh, is the owner of Turnkey Promotions, boutique agency specialising in promotional merchandise and product development. Turnkey Promotions provides a helpful and consultative experience that is tailored towards our clients' Branding, Values and Vision. Diana and Turnkey Promotions are focused on a partnership that delivers precision in planning, quality products and timely delivery.