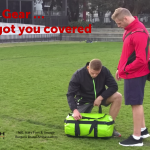 Winter is coming: Prepare now for a winter sport promotional product campaign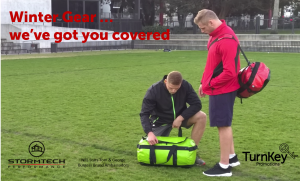 Autumn is upon us and that means the winter sport season is just around the corner – exciting Rugby League, Rugby Union, AFL and Soccer games are starting to grace our screens – which means now is the perfect time to prepare a winter sports promotional campaign.
Over 75% of people keep a promotional product because it is useful, therefore, tying your brand and logo with a suitable product for the upcoming winter season is ideal because sports apparel and equipment is highly sought after and very useful.
Footballs, netballs, basketballs – if it's a sport played with a ball, then you can get your branding on it. Kids (and big kids) love a new footy or netball and will use it for years to come, thereby providing your brand with maximum exposure. Whether it's for having a game of backyard footy, or passing a ball around the office on a Friday afternoon, custom sports balls will be used again and again and more importantly, seen.
Branded sports apparel is also very popular, not only for those participating in sport but also those supporting their favourite teams or cheering their kids on from the sideline every weekend.
Winter sports apparel = versatility
In the USA due to intense winter weather, suitable winter apparel is in the top five of favourite promotional products and 50% of people own promotional winter wear! Despite our more temperate climate, Australia has a large range of winter promotional clothing items as it is very versatile, is worn outside where it's visible to more people and a good quality jacket or coat will be kept for a long time.
You may not be a part-owner of the South Sydney Rabbitohs like Russell Crowe, but you can certainly use produce apparel from the same brand he did to produce a custom jacket for the Bunnies. Canadian based Stormtech's range of apparel is available in Australia and they specialise in the latest technology in the apparel to suit all sorts of activities and climates.
Snow sport gear and apparel
The Australian snow season is also on the horizon and there are a number of different options that can make a big impact. Snowboards and ski gear are prized by frequent visitors to the snow – with the cost of such items just one reason why. A corporate gift targeting avid skiiers and snowboarders will ensure the branded gear gets used and your organisation is top of mind.
Enjoy,
Diana
Diana O'Cobhthaigh, is the owner of Turnkey Promotions, boutique agency specialising in promotional merchandise and product development. Turnkey Promotions provides a helpful and consultative experience that is tailored towards our clients' Branding, Values and Vision. Diana and Turnkey Promotions are focused on a partnership that delivers precision in planning, quality products and timely delivery.