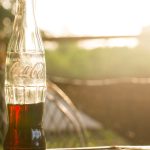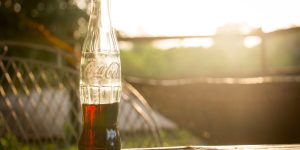 Watch this video, a Coke campaign case study, to see what an integrated sensory brand engagement experience can look like.
https://www.facebook.com/marketingmarvelswf/videos/1461206567325641/
By the end of it, even if you don't drink Coke, you are thinking about it. And that's just watching the video. Imagine if you are the customer that experiences all these touch-points? It's next level infiltration, and you have no idea, the effect it's having on you.
The magic of this campaign is in the journey:
TV (Sight, Sound)

Phone (Sight, Sound, Touch)

Outdoor events (Sight, Sound)

Social media (Sight, Touch)

Print (Sight, Touch)

Shopping centre where you experience the product (Sight, Sound, Touch, Smell, Taste).
The engagement of more than one sense, creates a compound effect, as you continue along the marketing funnel to the conversion point – where you receive/buy the product. One versus all sense interplay – is the part versus the sum. The sum is a lot more powerful.
This is poetry in motion. And we haven't even mentioned the effect this has on your consciousness or subconscious. Messages coming through, via different channels (Sight, Sound, Touch, Smell, Taste). Creating stored memories and emotions. Imprinted in your psyche for the rest of your life. Wow. Sounds a little scary, when you say it like this. The power of sensory marketing!
Coke does have big brands and big budgets, and whether you do or not, the learning's you can definitely be taken into your marketing campaigns. Look at your activity and ask yourself how many senses are we engaging? How can we engage three? Is it possible?
Some ideas that can inspire your team:
Promotional Products – Whether it's a t-Shirt, cooler bag, notepad or pen – have fun with this. There are lots of ideas, but what will make your idea unique to your brand?

Scented Printing – The candle industry leverages the scent of smell to create nostalgia, relaxation, passion, etc. Is extending 'time on page' through incorporating a second sense experience, something to think about?

Events – What event can you create for your customers? If you can get your customers in a room, you have access to all 5 senses, and an opportunity for the highest level engagement. If you don't wish to run your own event, can you collaborate with a partner?

Sound – We all know the sounds of milk being warmed at the coffee shop, and the sound of opening a Coke or packet of Pringles. Is there a sound that is unique to your brand that you can leverage through your communication?

Signature Scent – Could you create your own signature scent? Who says you have to be a fashion brand to have your own scent. If you had to create a scent for your brand what would it smell like?
If you are looking at your marketing activity and investment, keep asking yourself how you could extend the life or the engagement with the customer, beyond 20 seconds, 3 minutes, 1 day, 1 week, 1 month, 3 months… This is the magic that well-thought through promotional products provide. Your customers end up loving them so much, that they promote your brand for you in a way that you couldn't do yourself. And there is nothing more powerful than third-party endorsement.
A logo on a notebook, umbrella, is ok, but you can do so much more. Your customers will be grateful for the effort you put in and reward you with free advertising as a result.
Good business and good brands make sensory marketing both seamless and mutually benefiting.