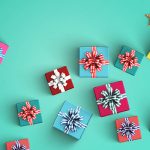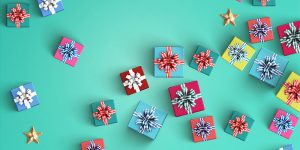 When you receive a gift that looks like it has been well thought-through, it's a good moment for the receiver. You are impressed with the effort someone has gone to. Or the fact that someone knows you well enough to give you a gift that really resonates. A gift that you love so much you can't stop talking about it.
That's the receiving bit. Not that this is the intention of giving, but the effect of how a client will feel about you and/or your brand going forward.
So instead of giving for the sake of giving, give to create a moment or even better, many moments. That's why well thought through branded promotional items that you gift to your customers and clients can really have an ongoing impact, and not become a one hit wonder… off their desk into the secret santa basket!
8 Step Process of Creating a Promotional Gift Experience
Who is the gift for? What type of person are they? What kinds of things currently resonate with them?
Think about your business / brand – Who are you? What's essence of your brand and your brand values? Is there something that you are feeling increasingly passionate about?
Brainstorm with your Promotional Specialist to discuss the tried and tested and the latest and greatest, along with any other ideas you have.
A good promotional idea connects customer, business/brand, and the message – in a memorable way.
Strategic Design – Think beyond placing a logo on the promotional item. How can you create more for the customer through this experience?
Quality Check – Great design, poor quality promotional item – is not a good look. You want something to last more than 5 minutes. The ideal scenario is for the customer to integrate the promotional item into what they do. So they keep using, keep being reminded of you.
The packaging – Create the experience right through to the end. You want your customer/client to be excited about opening your gift. Anticipation is a beautiful thing. So don't miss this opportunity.
If it's a good gift, people will tell you and continue to talk about it. I have lost count of how many people speak to me about my Promotional Pens.
 If you are looking for Christmas Gifts for your Customers/Clients I encourage you to start to finalise your plans to avoid missing your required dates.