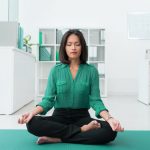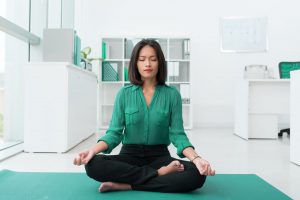 Organisations seeking to assist their staff and clients with stress management are well-placed to show their support by offering corporate branded exercise apparel and equipment that promotes a healthy lifestyle.
Anyone grinding madly towards a deadline or the end of financial year knows how stress can impact your work productivity and your life away from work. As well as increasing your overall health, the links between exercise and stress-reduction have been acknowledged for some time.
Endorphins are the brain's feel-good neurotransmitters and they spike in production when you exercise.  Whilst exercise also helps stressed employees forget the long tiring days and allows them to focus on moving their body, it's also beneficial in clearing the mind, especially with outdoor activity or yoga. Being physically tired instead of not just mentally tired is also a great way get a good night's sleep and feel recharged in the morning.
Employers can help reduce stress with a few simple ideas:
Management can Lead By Example: In order to reduce stress it's important for managers to lead by example. They can stay positive in the face of negative or stressful circumstances; make time to go for a run and fit in exercise; drink plenty of water and eat healthy, organise walking meetings outdoors rather than in an office or boardroom; take regular breaks and socialise.  This will show your employees that it's OK to take some time out. Consider a clever gift for your employees that allows them to monitor how much water is being consumed during the day.
Introduce a Corporate Wellness Program: statistics show that exercise and a healthy lifestyle is important when it comes to alleviating stress at work. A wellness program can include paying for a portion of gym membership; running a company-wide health eating challenge or encourage divisions to compete in a step challenge.  A couple of ideas that will help employees unwind and feel better about themselves.  This program can be supported with a range of promotional merchandise that employees can aim for if they achieve certain goals or levels within the program, such as pedometers, smart bands,  workout apparel, fitness Towels, High End Water Bottles to name a few.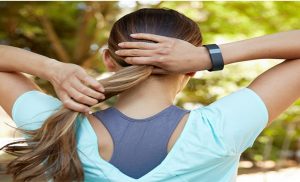 Create Social Activities: Your staff spend a lot of time with each other and it's really important that they have good working relationships. When staff enjoy coming to work, the atmosphere will improve and lead to higher productivity, collaboration and even customer service.  Perhaps once a week set aside some time to bring your staff together in a fun environment; play a team sport such as game of basketball or soccer or even take the staff our for a healthy lunch at a vegetarian or raw food restaurant.  Social activities help reduce stress, boost morale and build successful teams.  By also providing the staff with suitable sports gear like t-shirts, socks, shorts, sunscreen and caps, they will also feel rewarded and part of a team.
Provide a 'Chill Out' or 'Zen' Area in the office: By creating a quiet room in the office with some lovely relaxing music playing in the background, walls painted in a soft neutral colour, scented diffusers; with some oversized bean bags and encouraging your employees to take a 10 or 15 minute break during the day to relax and get away from technology, can help stress and possible burn out. A nice environment can improve happiness. Include some products such as branded LED Candles, stress relievers, eye masks, yoga mats etc.
Sports gear improves fitness engagement!
Stanford researchers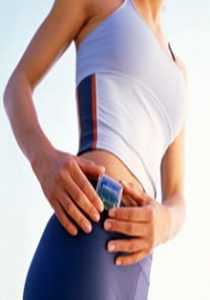 summarised 26 different studies in a paper published in The Journal of the American Medical Association and reported that collectively, the studies showed that pedometer users walk more than 2,000 additional steps each day than non-users, and their overall physical activity levels increase by 27%. Aussie kids scored a dismal D minus (worst grade) on the physical activity report card, Australian children are the least active in the world.  By encouraging parents to get more active through company programs, they can lead by example for their children and ensure they live a healthy active lifestyle. Lower rates of active transport (walking) as well as higher rates of sedentary behaviour, particularly increased time spent in front of screens is a contributing factor. Branded sports gear is by no means a solution to this issue, but could prove to be a motivator.
With the Promotional Products Association International noting that 73% of those who received promotional products use it at least once a week, branded promotional sports and health/lifestyle products are going to improve not only your brand awareness and overall business, but the wider health of your staff, customers and general public.