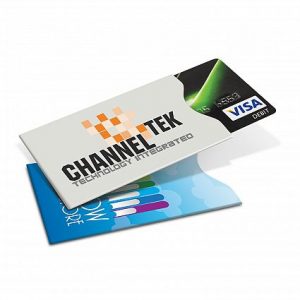 It's natural to feel a little uneasy about the safety of your private information these days. Between Cambridge Analytica and 2017 being among the worst years in history for mass data breaches, the insecurities of the digital age are becoming vividly apparent. The walls around your digital footprint may seem paper thin, but there is something you can do to put something a bit more solid between you and those out for your data.
You may feel a fair amount of anxiety when using the internet; browsing social media and making purchases through online stores involves putting a lot of personal and financial information out there. This, however, is only one avenue that thieves use to get at your personal data. Not only in cyberspace but also here, in the physical world, thieves can use discreet and relatively simple technologies to make off with everything, from cars to credit card numbers, without the owner even knowing.
The way it works is that the thief utilises radio-frequency identification (RFID) or near-field communication (NFC). It sounds like complex jargon, but these features are present in pretty much everything you'll be carrying around on a daily basis. Almost every modern smart phone features NFC, you'll probably recognise the pointed 'N' logo from your handset's pulldown menu, and RFID chips are featured in everything from contactless paywave cards to household pets and passports.
As this video shows, https://www.youtube.com/watch?v=DZp24Twkykw, the process by which thieves can go about getting data is incredibly simple. Scooping up a plethora of card numbers and account numbers in an hour or so just by walking about an average urban neighbourhood.
It's frightening yes, but the solution to this problem is also devilishly simple. By investing in an affordable travel sleeve for your passport or credit card, you can turn the tables on would-be thieves and hackers. For the frequent flyer and avid traveller, a passport is their life. So why risk it? And there's no need to speak to the universal importance of keeping your hard earned cash secure. These products are cheap to produce, fairly quick to turnaround and can be customised to feature almost any colour, design or insignia. Subtle, smart and safe. A low-key investment that will not only save any savvy buyer a wealth of time and money, but give them a priceless peace of mind.