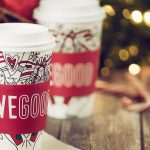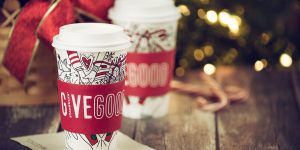 There is a lot of talk about seasonal and event specific marketing tie ins. With Christmas now rapidly approaching, it's time to hone in on what is undeniably the biggest seasonal market of the year. Looking at how to latch onto this opportunity and make it work for your brands.
Unlike some other seasonal events and holidays (birthdays, easter, halloween), Christmas is unique in that pretty much any and all brands can play at utilising the period in their advertising. Part of that comes from the ubiquity of the holiday, and its ties to gift giving and money spending. From NRMA to Australia Post, brands and services of all shapes and sizes find ways to tap into the festive cheer.
The key at Christmas then, is standing out from the crowd. With so much of Christmas focusing on buying and gift giving, so many advertisements focus on deals and cost cutting. Pounding consumers with images of big yellow labels and low prices and sales. It's nauseating and only really works for large scale retailers and companies dealing in a wide variety of products. The types of companies that will see a large footfall regardless and are really only trying to syphon consumers away from very similar, competing stores.
When working with a more concise brand, you've got to get creative. Being unique is always important in advertising, and particularly around Christmas being memorable can be more important than actually advertising the product in any meaningful way. Looking at NRMA and Australia Post advertisements, the ties between the service on offer and Christmas itself are loose. The main focus is on tying specific festive imagery and aesthetics and playing on the associated emotions, to the brand itself. These advertisements come across more like a Christmas card from the company, rather than a sales pitch. Christmas is about closeness, familiarity and comfort. The most successful brands tap into these emotions by being approachable and marketing with humility. As mentioned in the article a few weeks back, Coke perfected this. Despite having a product that has almost nothing to do with Christmas, their advertising absolutely nailed the sensibilities and cultural hallmarks of the holiday.
Another effective theme of Christmas advertising is one of summary. Christmas marks the end of the year, a holiday that gives you time to look back on the last 12 months. It's why so many brands focus on a timeless aesthetic, or one that calls back to the most distinctive events of the year, as well as tapping into the current cultural and social climate. At the end of the year people take stock of what's happened to them, of what's important and where they're going. People are more aware than ever to the current state of things and if you can make that work for your brand, you'll be reaching people on a whole other level.
Recently, Australian advertisers have moved further towards embracing what makes Christmas so different down under. Embracing the distinctly Australian. The humour, the geography, the cultural. The inherent silliness in celebrating a very winter-centric European holiday at the height of summer. So much of Christmas' cultural short hand is wrapped up in our European roots. It's time to change that.
Christmas is the time of giving, sharing and coming together. Branding is effective when it strays away from the obviously cynical and commercial, and looks at what makes Christmas…well…Christmas. Find what it means to your audience, to you and your brand and make a holy trinity of the three.