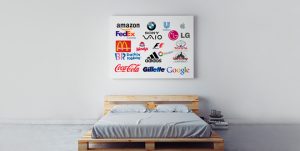 Brand intimacy – what is it? Creating not just a connection, but an intimate connection with your brand, sounds potentially farcical, but before you judge, just listen and observe. People can and do get very close to brands. Why on earth would someone buy a $400 T-shirt from Gucci?
I once was asked, by a marketing team (of course!), if a brand was actually a person, who would I want to share my bed with? Sounds ridiculous, until you start to think about how you would answer the question! Then your inner dialogue starts, and you are thinking maybe this brand, maybe that brand!
We all use brands in our life to demonstrate to ourselves and the entire world who we are, how we think, what we like and what we don't like. Social media has only exemplified this form of aligning ourself with brands, giving us a platform to scale our associations.
So knowing this, how can we build on the relationships customers are having with our brands, so they become more intimate? So they become an extension of the person. This is not limited to fashion brands. All brands can find a way to build deeper relationships with customers by finding the balance between resonance and aspiration.
Promotional items can definitely help with this. It's a great way to invigorate a brand … but first dedicate the thinking around selecting the right item and the message.
Find the sweet spot, that encourages your customer to get that bit closer.