New Year, New Materials
As we step into the new year we are redefining the standard adage. Remember the expression "New Year, New Me?" We've decided to change that for 2021 and announce, New Year, New Materials! Starting the year off on a green foot by looking at all of the beautiful alternative materials that are either natural and/or recycled and are quickly becoming widely available in the world of branded merchandise. We've included a few of our favourites, along with some information on the materials that are now available.
Lunch box of nature line. Lid and cutlery made of bamboo, with main compartment in stainless steel of 600 ml capacity. Includes safety belt with fork + knife and hermetic cover with rubber band. Presented in an attractive individual box with nature design.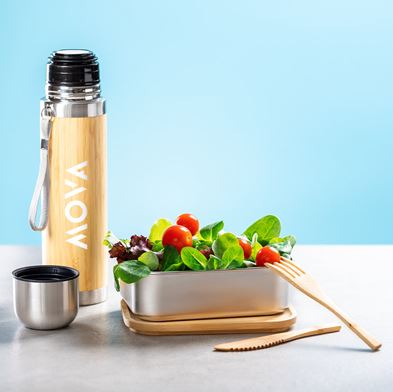 Bluetooth speaker in combination of natural cut bamboo pieces and limestone cement, a conglomerate formed by the combination of natural materials, mainly ground limestone and water, obtaining a material of great consistency and durability.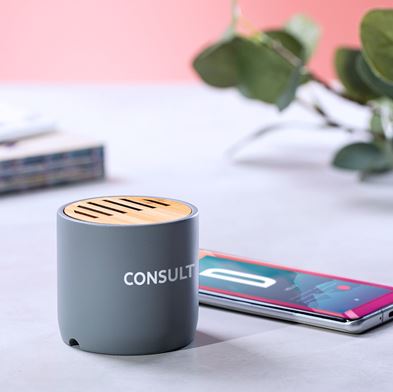 Nature line cup, made of natural cork. 350 ml capacity, with secure flip lid in PP material. BPA free. Cork is a beautiful natural material that is soft to the touch and easy to grip.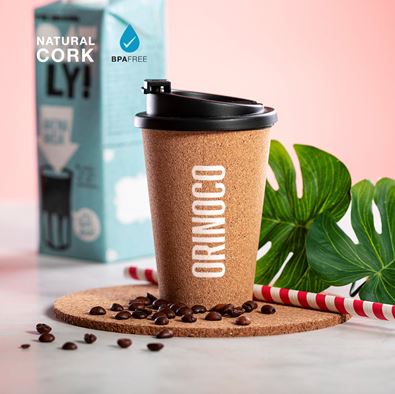 Nature line ball pen with body and bevelled edge pusher in bamboo wood. Clip and tip in wheat straw, to encourage the use of natural raw materials and reducing contaminant emissions.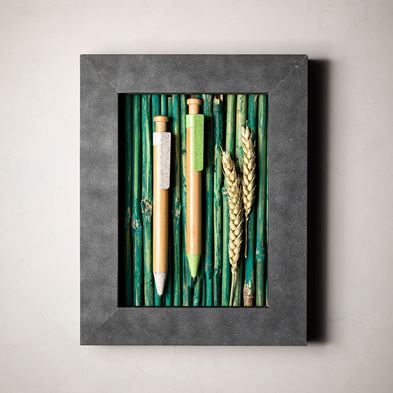 Folding bag in soft polyester RPET. Obtained from recycled plastic materials. Stitched finish, with small size folding for easy carrying. Button closure and hook.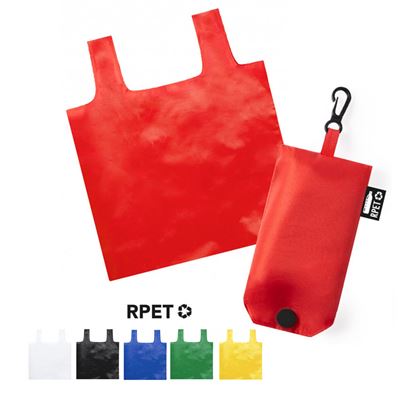 Business backpack in resistant 600D RPET material, obtained from recycled plastic materials, to encourage the reusing of plastic residues and contribute to the Earth's sustainability.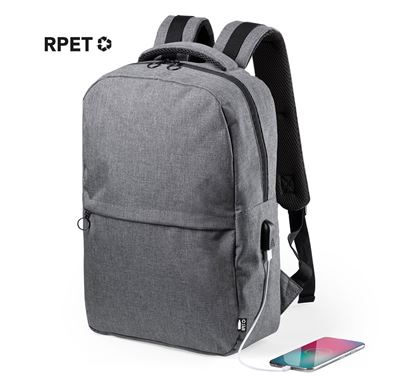 Natural jute multi purpose beauty bag with zipper closure. These jute zips also make great pencil and office supply cases for executives on the move.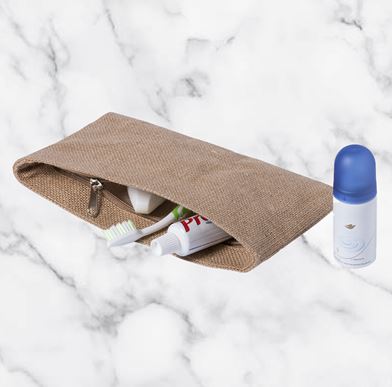 Bread bag in 100% natural cotton material with matching colour drawstring closure. Stitched finishing. A great addition to your reusable grocery totes.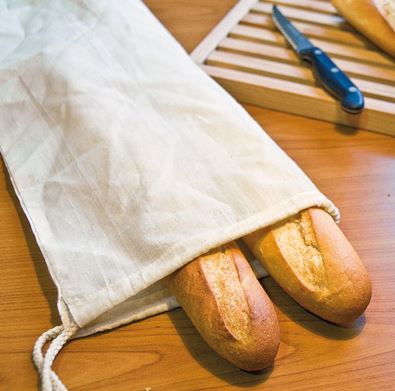 Learn more about how we adapt to new times with new materials for people and planet protection – new materials.