New Year New Budget – Good Marketing practices to bring in the new year.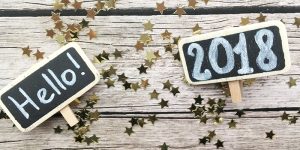 Whether you work on a financial year or calendar year, the start of a new year brings a new vitality and refreshed mindset. It's a good time to review both current and future performance in respect to activity, results and investment/spend.
Healthy marketing practices to bring in the new year:
Where did you enjoy your best results? How can you not just replicate, but do this better? The wheel doesn't always need to be reinvented. A slight change on a good performer – whether it's a product or campaign can be very effective.
Reach out to your finance team. Have a bit of healthy sparring session with them. They thinking differently to the marketing team and the collaboration of thinking can bring new ways of managing your marketing dollars.
If things are a little tight, and you didn't achieve the results you were after, instead of cost cutting as being your first point of call, shift the thinking  to what would we do if we doubled our expenditure expenditure budget. What this does is change your mindset to think a lot wider and deeper, beyond where you currently are. This helps prompt more strategic solutions that can deliver higher returns.
Think quality over quantity. What content is resonating, impacting, cutting through with your audience? Keep doing this. The content that is not having any impact, ask yourself if it's worth continuing?
Evaluate the correlation between marketing projects and business goals. Are they aligned? Have conversations with other departments. Are you all aligned on the business direction. How can you work even better together in 2018?
Is there an opportunity to enrich your marketing activity – both in respect to content depth and results by collaborating with new partners? Who do you share a similar audience with? Can you mutually benefit from working together through adding value to them?
Spend some time with your current business partners. What are they doing in 2018 to improve their business. What do they think you should be doing in 2018 to improve your? An opportunity for reflection and authentic relationship building.
How, as a marketing team, can you bring an elevated energy level to 2018? More enthusiasm, leads to better ideas, working relationships and results.
Include the key actions from the list above to your weekly marketing meetings, so they don't become a 'conversation I remember once having', but they lead to actionable outcomes that drive marketing and business improvement.
Tags: Branding Asset, Marketing 2018, Marketing Budget, Marketing Practices, Marketing Promotions 2018, Marketing Return, Marketing ROI, New Year New Budget, Promotional Products, Turnkey Promotions