Finalist for StreetWork Campaign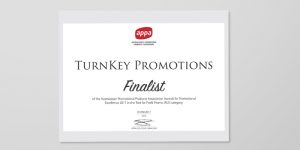 We are pleased to be awarded Finalist in the 2017 APPA Awards for Promotional Excellence. We attribute this award to our partners at StreetWork, for the opportunity to work with them in maximising the effectiveness of promotional products to help achieve their business and brand objectives.
The key to the campaign's success was working with StreetWork with a long term vision, versus a short term project approach. This proved both beneficial for the results they achieved and for our ability to source and align products to meet their objectives.
StreetWork is a boutique charity that aims to help teens troubled by destructive influences and behaviour to turn their lives around through one-on-one mentoring. To read more about the fantastic work StreetWork does, visit their web-site http://www.streetwork.org.au/
Tags: Campaign Award, Promotional Industry Award, StreetWork, Turnkey Promotions