A Case History: StreetWork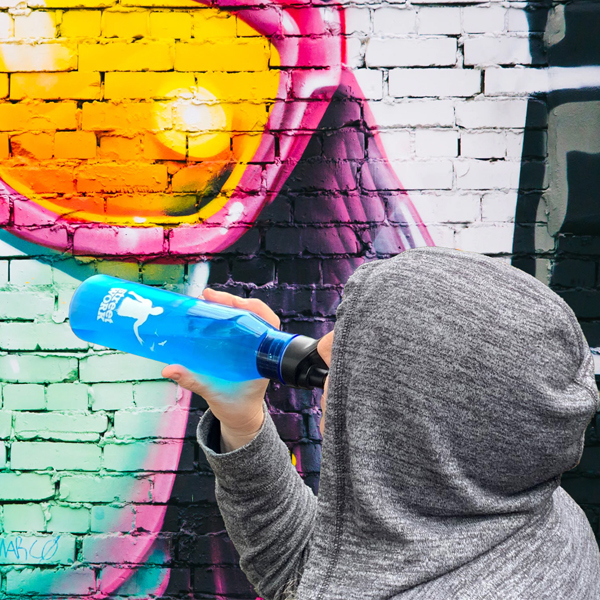 StreetWork is a youth organisation. Their mission is to support vulnerable young people in the community to turn their lives around. Every part of what they do is a means of seeking an opportunity to give 'at risk' young people the same opportunities as their peers. The youth engagement in this particular campaign, right from the beginning, is demonstrative of this.
The goal of this particular campaign was to increase their Instagram page followers – specific to the youth audience that are currently part of their community. The Instagram platform provided StreetWork a new way to engage youth.
Instagram was chosen based on the current high and frequent usage behaviour amongst the youth community along with its appeal of having a low barrier to participate – that is, to follow the 'StreetWork' page and to receive updates via the Instagram feed, without having to actively look for the information.
This goal is part of the wider organisation objectives – to increase event awareness and participation, provide education and create opportunities specific for the 'youth audience', so they can both individually and collectively, prosper from.
In conjunction with growing StreetWork's Instagram page followers, the brief consisted of strict budgetary, branding and product (useability, sustainability, and print specification) requirements.
At the time of developing the brief, StreetWork did not foresee how instrumental this promotional campaign was in facilitating 'youth engagement'. The brief that was provided to TurnKey Promotions was developed by the 'youth community'. It was a campaign developed by them for them. This input upfront in the campaign helped drive ownership and performance through this group of people.
The promotional product, which was recommended by the 'youth' that they engaged in developing this campaign, was a water bottle. The water bottle was also chosen as it provided a good size physical object that was perceived to be more valuable and therefore less likely to be thrown out, in comparison with flyers and business cards – which was how they were connecting and encouraging the youth to sign-up to their social media pages. 
TurnKey Promotions, having received the brief, presented a range of water bottle options in regard to the end-user (the youth) lifestyle / use-ability and the clients budget requirements.
Through this campaign StreetWork were able to grow their Instagram page followers by 30%. In actual numbers this is 300 people or there abouts. Although these numbers may not seem so high, they are very significant for StreetWork.
Firstly, the percentage increase demonstrates the opportunity the Instagram platform can provide to the StreetWork organisation. A low cost and reliable method of communication. A communication channel that the audience has demonstrated they are willing to connect with StreetWork on. The sensitivity (of publicly joining this group) and access, in regard to the Instagram platform was unknown. This campaign has confirmed that this is a favourable platform in comparison to Facebook campaigns that have been previously run.
Secondly connecting with 300 of the youth community is a very big accomplishment. Taking one Youth through the StreetWork program transforms their lives and the people around them forever. It is significant, not only for them, but the wider community. To have access to 300 more people during their 'youth' life-stage, when their brain is still developing at a faster rate, is a large scale opportunity.
When you look at a return on investment, in relation to the cost per instagram follower – each water bottle cost $5.50 to produce and 250 bottles were ordered. That is an investment of $1,375. If you then consider the 300 instagram new followers, the acquisition cost per person is $4.58.
The most compelling part of the project was continuing the social return on investment StreetWork produces. For every $1 invested, SteetWork has a $16 community return. (the average for non-for-profit is $4). This project investment of $1,375 in effect has resulted in a $22,000 community return which equates to 440 youth mentoring sessions (@ $50 per session).